This article also appeared on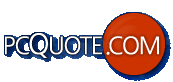 Isocore's Internetworking Lab Initiates MPLS Fast Reroute Testing
Leading Vendors Demonstrate Performance and Interoperability of MPLS Fast Reroute Implementations
BUSINESS WIRE
September 3, 2002; McLean, Virginia
Isocore today announced the completion of new leading-edge code testing for Multi-Protocol Label Switching (MPLS) at its Internetworking Lab. The tests focused on demonstrating vendor interoperability for Fast Reroute based on the IETF specification: draft-ietf-mpls-rsvp-lsp-fastreroute-00. Fast Reroute is a key MPLS feature for the development of next-generation Internet services and is utilized to efficiently provision node and link protection for prevention of packet loss in the event of a link or node failure. The Fast Reroute capable MPLS test network used 10G bit/sec transmission with OC-192c Packet over SONET (POS) links with the Avici Systems (Nasdaq: AVCI) TSR and SSR routers and the Cisco Systems (Nasdaq: CSCO) 12400 Series Internet Routers.
"This marks the first time that MPLS Fast Reroute interoperability has publicly been tested," says Dr. Bijan Jabbari, of Isocore, "Teams from Avici and Cisco worked closely together at Isocore's Internetworking Lab to comprehensively test the interoperability of their leading-edge code on Fast Reroute. The testing identified many network scenarios in which interoperability was achieved between the vendors. The test results will be used to provide feedback to the Internet Engineering Task Force (IETF) to report issues in the draft that were identified during testing."
The first public demonstration of MPLS Fast Reroute interoperability will take place at the third Public MPLS Interoperability Demonstration on October 30, 2002, following the MPLS 2002 International Conference (October 27-29) in Washington D.C. During the next meeting of sponsors of the Isocore Internetworking Lab, the service providers will review the results and present their own technical requirements for MPLS implementation to the Technical Advisory Committee. The recommendations and expectations will be incorporated into the test specifications for the next round of interoperability testing at Isocore, scheduled for the Spring of 2003.
The goal of Isocore's Internetworking Lab is to advance internetworking through validation and interoperability testing, and to promote development and deployment of new technologies. Isocore's Internetworking Lab is supported by WorldCom, France Telecom, Deutsche Telekom, Cable & Wireless, NTT, and Sprint as service providers; Avici Systems, Cisco Systems, Hyperchip, Marconi, Tellabs, Extreme Networks, Riverstone, Lucent, Redback, and CoSine Communications as networking equipment suppliers; and Ixia Communications, Spirent Communications, and NetTest as test equipment suppliers.
For more information about the Isocore's Internetworking Lab visit the web site at http://www.isocore.com.
Contact: Vincent Dean; (703) 556-4939 or vdean@isocore.com