Technical Program Committee Biographies

Yukio Ito,

SVP of Technology Development & member of Board of Directors, NTT Communications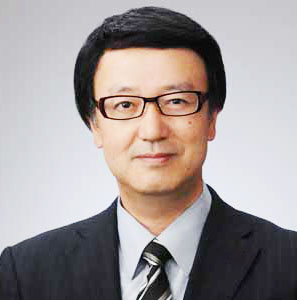 Yukio Ito is a Member of Board of Directors and the Senior Vice President of Technology Development at NTT Communications, since August 2014. He is responsible for Technology Development to strengthen cross-service capability in accordance with NTT Communications' business strategies. Prior to this position he was the Senior Vice President of Service Infrastructure at NTT Communications Corporation, responsible for the NTT Communications Network and services. He is known for his visionary work on introducing new technologies, network architecture and services in the ISP networks. He has been an alumni supporter of Isocore helping with the requirements definition for testing of new features for service providers and a speaker at this conference series since 2008.
Santiago Alvarez,

Cisco

Santiago Alvarez is a distinguished engineer at Cisco Systems focused on routing and transport technologies. He is responsible for influencing technology innovation and driving its adoption worldwide. Santiago has been a regular speaker at various networking conferences throughout the world and at Cisco Live. He is the author of the Cisco Press "QoS for IP/MPLS Networks". Santiago holds a BS in Computer Science, a MS in Computer Science and a MS in Telecommunications.

Loa Andersson,

Acreo AB

and

IETF
Loa Andersson is co-chair of the IETF MPLS-WG and L2VPN working groups. He is the Principal Networking Architect at the Swedish Research Institute, Acreo AB and is currently leading architectural, requirement and test activity for MultiService Metro Networks in the Nordic region. He has provided leadership in architectural development and product specification at several networking companies and is also co-author of key MPLS, L2VPN, L3VPN and GMPLS specifications and is a member of the Internet Architecture Board (IAB).
Soichiro Araki,

NEC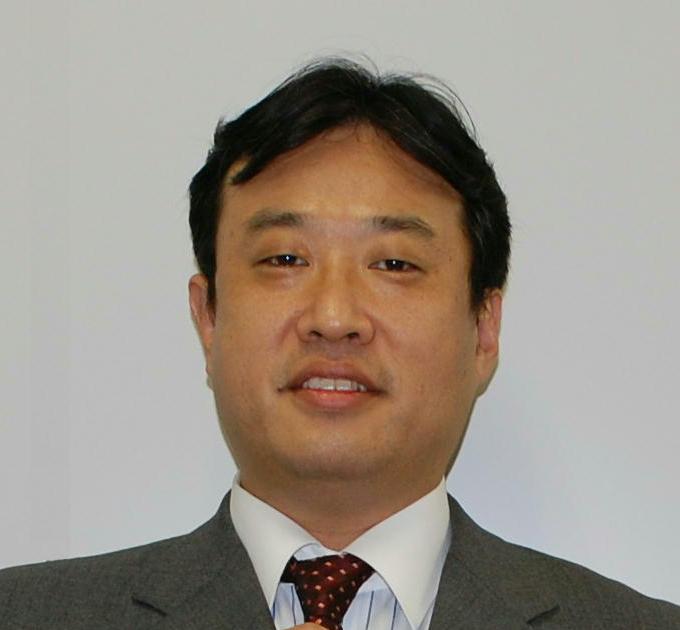 Soichiro Araki is currently a senior principal researcher of System Platforms Research Laboratories at NEC Corporation. In 1989 he joined Opto-Electronics Research Laboratories at NEC Corporation, Kawasaki, Japan. In 1995, he spent a year as a visiting researcher at NEC Research Institute, Princeton, New Jersey, where he contributed to the analysis of communication performance in PC clusters. His current R&D activities cover WDM optical network architecture and control plane technologies. He received his B.E. and M.E. degrees in electrical engineering from Kyoto University, Japan, and his Ph.D. degree in Electrical Engineering and Computer Science from Nagoya University, Japan. He is a Fellow of the Institute of Electronics, Information and Communication Engineers of Japan (IEICE, Fellow).
Daniel Awduche,

Verizon

Dr. Daniel Obi Awduche is a Fellow in Verizon Communications Corporate Technology Organization, where he focuses on IP Technology and Cloud Service Delivery, encompassing business models, product development, technology strategy, architecture, and planning. He has held various technology leadership and management positions at Verizon and predecessor companies. Previously, he led the Internet engineering organization for Verizon Business. Prior to the acquisition of MCI by Verizon, he managed MCI's Internet Engineering Organization responsible for architecture, design, vendor technical management, peering administration, and lifecycle engineering management of MCI's public IP infrastructure. Within the industry, he is notable for pioneering the concept of Multiprotocol Lambda Switching, now called Generalized MPLS (GMPLS), and for championing the development and standardization of MPLS traffic engineering technology. He has served as Guest Editor of IEEE Communications Magazine (December 2006 and October 2007), Guest Editor of IEEE Journal on Selected Areas in Communications (October 2004), and Guest Editor of Proceedings of the IEEE (September 2002). His academic background includes the MS degree in Computer Systems Engineering from the University of Massachusetts, Amherst; PhD degree in Information Technology from George Mason University; and MBA degree (concentration in Finance and Entrepreneurship) from George Mason University.
Elisa Bellagamba,

Ericsson
Elisa Bellagamba is based in Stockholm and works in Ericsson, as Portfolio Strategy manager. She is currently involved in the innovation of the IP and Broadband portfolio including strategies for new products, partnerships, standardization and solutions. Currently her main topics of interest are in the area of Software Defined Networking and OpenFlow. She has also been very involved in the definition of the MPLS-TP standardization project working on OAM and Control Plane related topics contributing with numerous drafts and RFCs. She holds an MSc degree in Computer Science Engineering from University of Pisa.
Matthew Bocci,

Alcatel-Lucent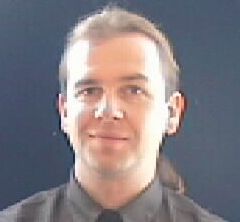 Matthew Bocci is Director of Technology and Standards with Alcatel-Lucent's IP Division. He is a regular contributor to the IETF, where he co-chairs the PWE3 and ANCP working groups. Previously, he chaired the IP/MPLS Forum Applications working group. He is a co-author of a number of publications and IETF drafts and RFCs on MPLS-based converged networks. Previously, Matthew provided advanced technical consulting in traffic management, signaling and network performance. He holds a PhD in ATM network modeling from Queen Mary & Westfield College, London, and a B.Eng(hons)(1st class) degree in Electrical and Electronic Engineering from University College London. He is a member of Alcatel-Lucent Technical Academy and the Institution of Engineering and Technology.
Ron Bonica,

Juniper Networks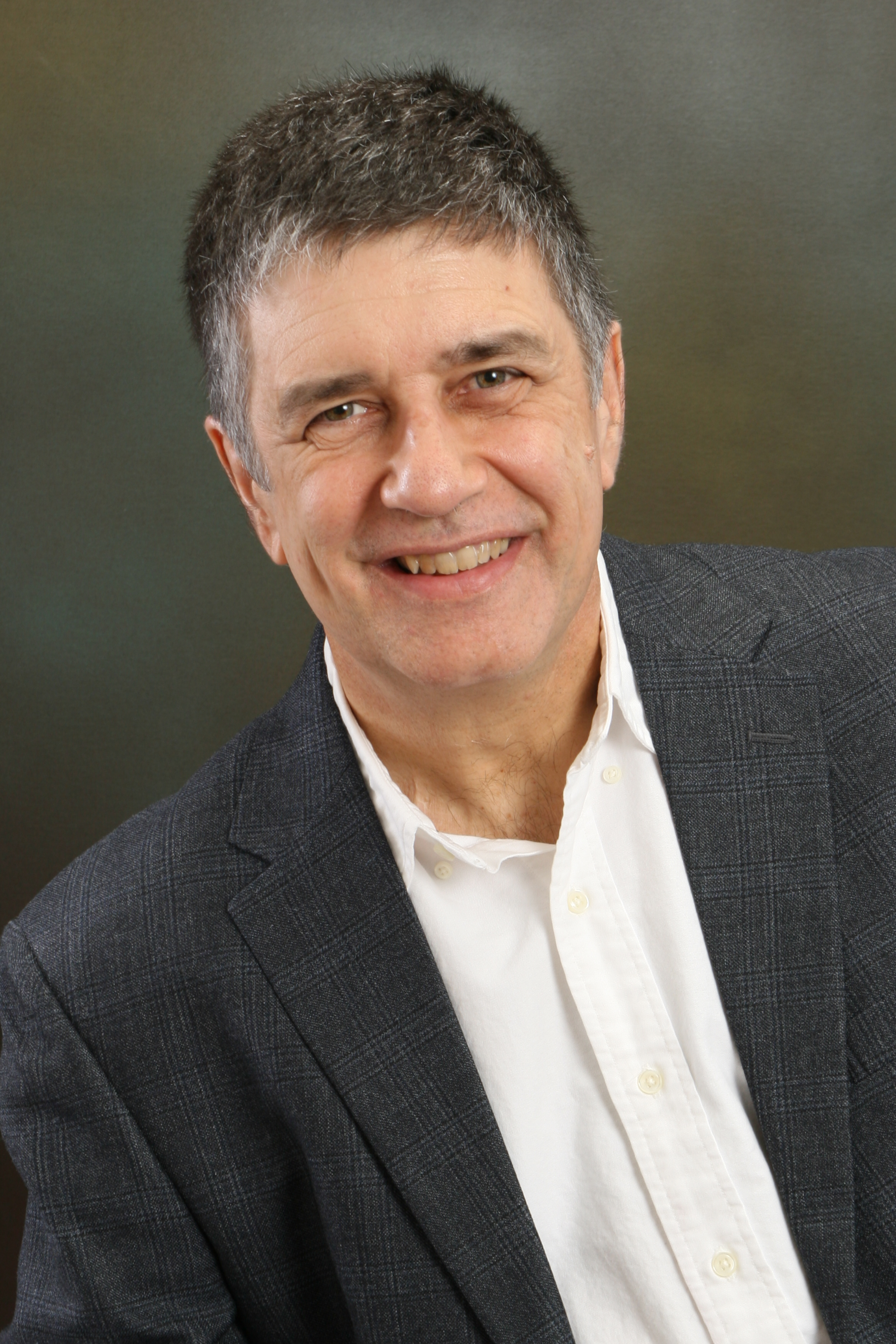 Ron Bonica is director of Juniper Network's Routing Protocol Architecture Group. His interests include MPLS applications (L2VPN, L3VPN), network scaling and network operations. Ron has served three terms as co-director of the IETF Operations and Management Area. He has also co-chaired the L3VPN and CCAMP Working Groups. He is active in several working groups and has co-author ten RFCs. Prior to joining Juniper networks, Ron served as senior manager of engineering at a major service provider. Ron holds a bachelor's degree from Georgetown University, Washington, D.C.
Deborah Brungard,

AT&T Labs

and

IETF
Deborah Brungard is a Technology Architect at AT&T, Middletown, New Jersey. She has been with AT&T for more than 27 years. During this period, her work has included research and development on optical equipment, international network and service planning, and strategic standards development. She was Chair of ANSI T1X1.5 from 2000-2003. She is currently IETF CCAMP WG Cochair. She received her M.Eng. in Electrical Engineering in 1984 from Stevens Institute of Technology, Hoboken, New Jersey.
Adrian Farrel,

Juniper Networks, Old Dog Consulting, and IETF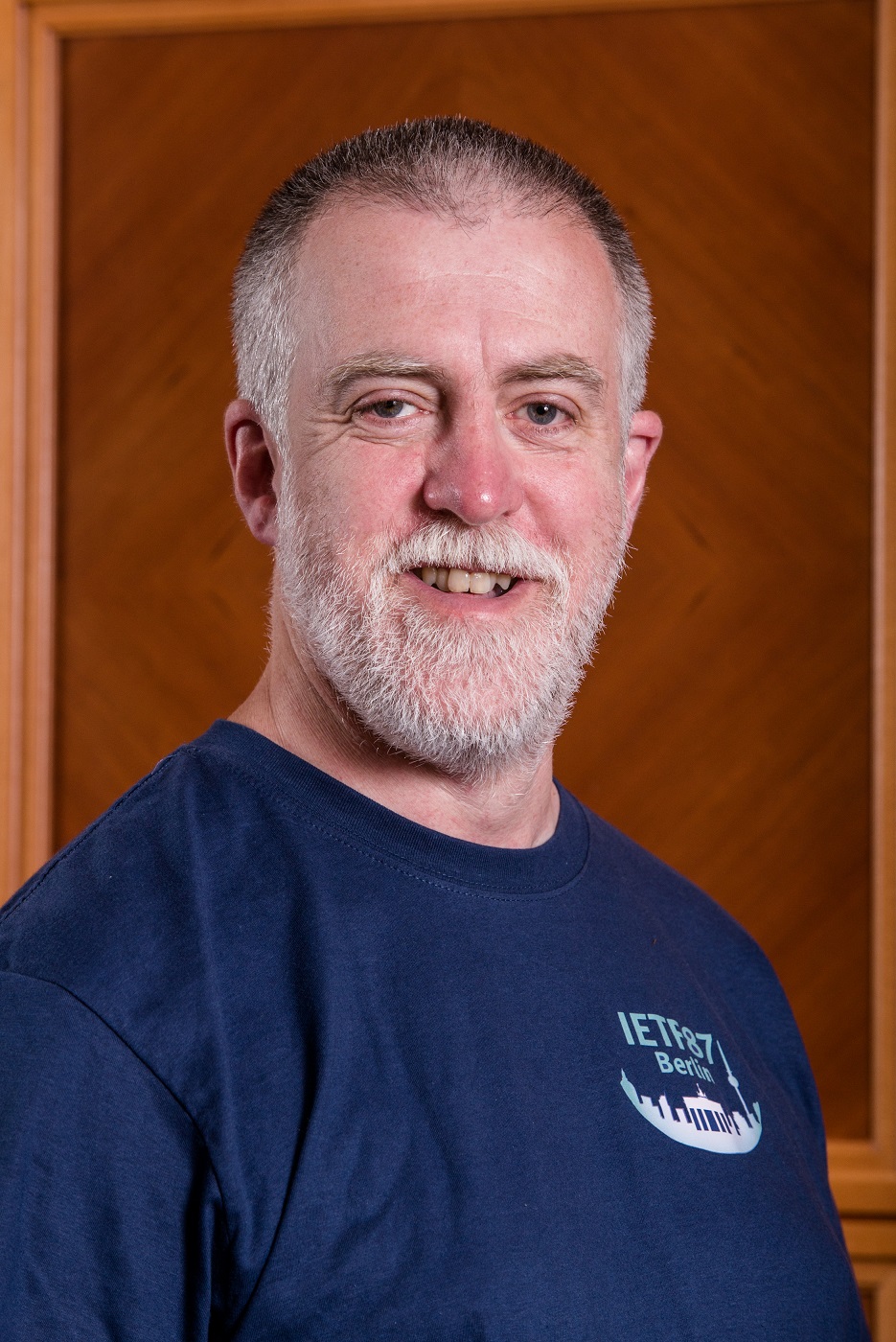 Adrian Farrel is one of two Routing Area Directors in the Internet Engineering Task Force. He is currently funded in this role by Juniper Networks. He has responsibility for the MPLS, CCAMP, and PCE working groups amongst others. He is the Area Director with responsibility for the MPLS-TP development initiative. Adrian has been heavily involved with the IETF for a number of years and is the author of over 50 RFCs. Adrian also runs a successful consultancy company, Old Dog Consulting, providing advice on implementation, deployment, and standardization of Internet Protocol-based solutions, especially in the arena of routing, MPLS, and GMPLS. He is the author or editor of five books on Internet protocols including The Internet and Its Protocols: A Comparative Approach (Morgan-Kaufmann, 2004), GMPLS: Architecture and Applications (Morgan-Kaufmann, 2005), and MPLS: Next Steps (Morgan Kaufmann, 2008).
Hiroaki Harai, NiCT

Hiroaki Harai received his Ph. D. degree from Osaka University, Osaka, Tokyo. He is a Director at National Institute of Information and Communications Technology (NICT), Tokyo, Japan. He joind NICT (Communications Research Laboratory at that time) in 1998. He engaged in optical network and new-generation network.
Bijan Jabbari


Bijan Jabbari is the founder of Isocore Corporation.  He helped the industry with the first deployment of MPLS and subsequently its adoption by service providers and large corporations in their networks. He has made substantial contributions to standardization bodies for Internet and Wireless technologies. He has contributed to research on protocols and admission control in packet networks including next generation interne access, backbone, and applications. He has helped the industry in the areas such as call control, routing and signaling, mobility, enhanced services, ATM, MPLS, GMPLS, VPNs and network restoration.

He is the past chairman of the IEEE Communications Society technical committee on Communications Switching and Routing. Dr. Jabbari is a Fellow of IEEE, recipient of the IEEE Millennium Medal, the Washington DC Metropolitan Area Engineer of the Year Award. He received the PhD degree from Stanford University, Stanford, California, in electrical engineering.
Lee Jalali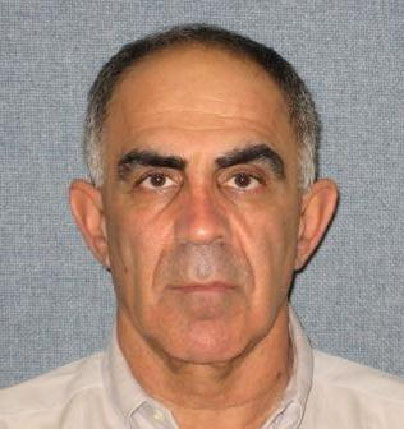 Lee is a Technical Sales Consultant at the AT&T Government Solutions, located in Oakton, Virginia. Lee joined AT&T at in 2008 and has over 28 years of Research, Management and Engineering experience in the Telecommunications industry. Prior to joining AT&T, Lee worked for Sprint supporting Government Agencies as a technical sales engineer and as an engineering manager for 8 years. He also worked for WorldCom for four years as a Senior Scientist and a Director involved in frame relay and ATM network modeling, architectural design and development. Early in his career, he worked on robotic vision for TRW Technology Research, followed by 10 years of HDTV research for Applied Research Department of Bell Labs/Telcordia leading to the development of the first digital HDTV protocol. Lee has BS, MS and PhD in Electrical Engineering from the University of Texas at Arlington and has published extensively.
Frederic Jounay,

France Telecom

Frederic Jounay is an IP/MPLS network architect at Orange Labs. He joined France Telecom R&D in 2001 in the Access Network Laboratory. Following an initial period working on optical access architecture, his major focus since 2004 is the architecture studies related to the introduction of IP/MPLS in the access network. He is also involved in multicast network design. His current activities are the mobile backhauling architecture evolution. He is actively contributing to the IETF in the PWE3 and L2VPN working groups.
Kireeti Kompella,

Juniper Networks

Kireeti Kompella is a Juniper Fellow at Juniper Networks. His current interests are all aspects of Multi-Protocol Label Switching, including Traffic Engineering, Generalized MPLS, and MPLS applications such as VPNs. Dr. Kompella is active at the IETF where he is the author of several Internet Drafts and RFCs in the areas of CCAMP, IS-IS, L2VPN, MPLS, OSPF and TE, and a past co-chair of the CCAMP Working Group. He specializes in Layer 2 VPNs, Metro Ethernet and Virtual Private LAN Service. Previously, he worked in the area of filesystems at Network Appliance and SGI; and earlier in the area of security and cryptography.

Dr. Kompella received his B.S. in Electrical Engineering and M.S. in Computer Science at the Indian Institute of Technology, Kanpur; and his PhD in Computer Science at the University of Southern California.
Lianyuan Li,

China Mobile
This committee member bio is coming soon
Nicolai Leymann,

Deutsche Telekom

Nicolai Leymann is working in his 12th year for Deutsche Telekom as a chief architect for IP based networks. Nicolai is leading the IP-Multicast group of the Technical Competence Center of T-Group (T-Group consists of Deutsche Telekom and other European Telcos like Slovak Telecom) and is also coordinating the "Seamless MPLS" activities.

His major focus is the network and service architecture of "T-Entertain" – the Triple Play service of Deutsche Telekom – as well as the architecture of the upcoming Next Generation Network of Deutsche Telekom. His work includes the integration of technologies - eg. IP-Multicast, VPLS etc. - in MPLS networks and VPN scenarios. Mr. Leymann is responsible for several international projects related to network architectures (covering technologies like IP Multicast, MPLS, VPLS, Multipoint-Services, Backbone- and aggregation network design, VPNs, IPTV).

He is also involved in the standardisation process for Multicast services in MPLS and VPN environments and is looking into new backbone technologies and the evolution of MPLS. He is working on the coordination of standardization activities related to IPTV within Deutsche Telekom and is board member of the OpenIPTV Forum.
Andrew Malis,

Huawei

Andrew G. Malis holds the position of Principal Member of the Technical Staff at Verizon Communications. He has been active in wide-area data networking and telecommunications for over 35 years, beginning with the ARPANET, the foundation of today's Internet. His current responsibilities include Verizon's packet network architecture and evolution, future network planning, standards participation, and vendor and customer consultation. He is also on the board and Vice President of the Broadband Forum, co-chairs the Internet Engineering Task Force's (IETF's) Pseudowire Emulation Edge to Edge (PWE3) Working Group, was President and Chairman of the Board of the IP/MPLS Forum, has been a member of the IETF's Internet Architecture Board (IAB), has served on the board of the IPsphere Forum, and is a veteran participant and award recipient in other standards bodies and industry consortia. He has written, edited, and otherwise contributed to many standards documents in these organizations, including more than 30 IETF RFCs. He received his Bachelor of Science degree in Computer Science and Applied Mathematics at Brown University, and his Master of Science degree, also in Computer Science and Applied Mathematics, at Harvard University.
Dave McDysan,

Verizon

Dr. Dave McDysan is a Principal Member of Technical Staff (PMTS) in the Packet Network Architecture (PNA) group in the Verizon Technology Organization (VTO). He is responsible for architectural aspects related to Verizon's IP and Data services, including Internet access, IP VPNs, Ethernet and packet data services, Quality of Service, Voice over IP, Internet standards, and network economic and performance modeling. He works to investigate new and emerging technologies, define architectural approaches for these technologies, interact with other organizations to address important business aspects, and model the economic and performance advantages of new and refined architectures.
Dave has held a variety of positions in his 25 years of bridged service with the company. Most recently, he worked with a team to define a network evolution strategy that merged the former Verizon and MCI IP and data architecture plans. Prior to the acquisition by Verizon, he led a team in MCI that defined the converged backbone, multiservice edge, and converged packet access control protocol architecture. He also pioneered the decoupling of control and switching for VoIP, led all activities involved with the MCI trial and commercial ATM networks, developed architecture and designs for MCI's frame relay and digital cross connect control networks and contributed to the intelligent network architecture for advanced voice services. Prior to the acquisition by MCI, he worked on Demand Assignment and TDMA in Satellite Business Systems.
Dr. McDysan has a Bachelor of Science in Electrical Engineering from Virginia Tech and his Masters of Science in Electrical Engineering and Doctorate of Science degree from George Washington University. He has been an instructor for IP and Data Communications at George Washington University. He has been active and held a variety of leadership positions in the ATM Forum, Multi-Service Switching Forum and Internet Engineering Task Force (IETF) standards groups. He has published five technical books on ATM, IP Quality of Service and IP VPNs.
Julien Meuric,

Orange

Julien Meuric is graduated from the French engineering school "Ecole Nationale Superieure des Sciences Appliquees et de Technologie". After various activities on packet networks, he has worked since 2004 in the Research and Development division of France Telecom, and more specifically on metropolitan and optical core networks. He is mainly focused on control plane integration in transmission networks, such as SDH or WDM, and interactions with packet layers. As a Standardisation Senior Manager he contributes to coordinate the standardisation of transport network technologies and is personally involved in standardisation around GMPLS control protocols in corresponding IETF working groups (CCAMP, L1VPN, MPLS...). Besides technical contributions, he also acts in IETF as co-chairman of the Path Computation Element (PCE) working group.
Ina Minei,

Google

Ina Minei is a Distinguished Engineer at Juniper Networks, where she works on next-generation network technologies for the CTO office. Prior to that, she led Juniper's IP/MPLS routing team, where she co-filed several patents in the area of IP and MPLS and published several RFCs in the MPLS area. She is the author of the book "MPLS-enabled applications", now in its third edition. She holds a Master's degree in computer science from the Technion, Israel.
Monique Morrow, Cisco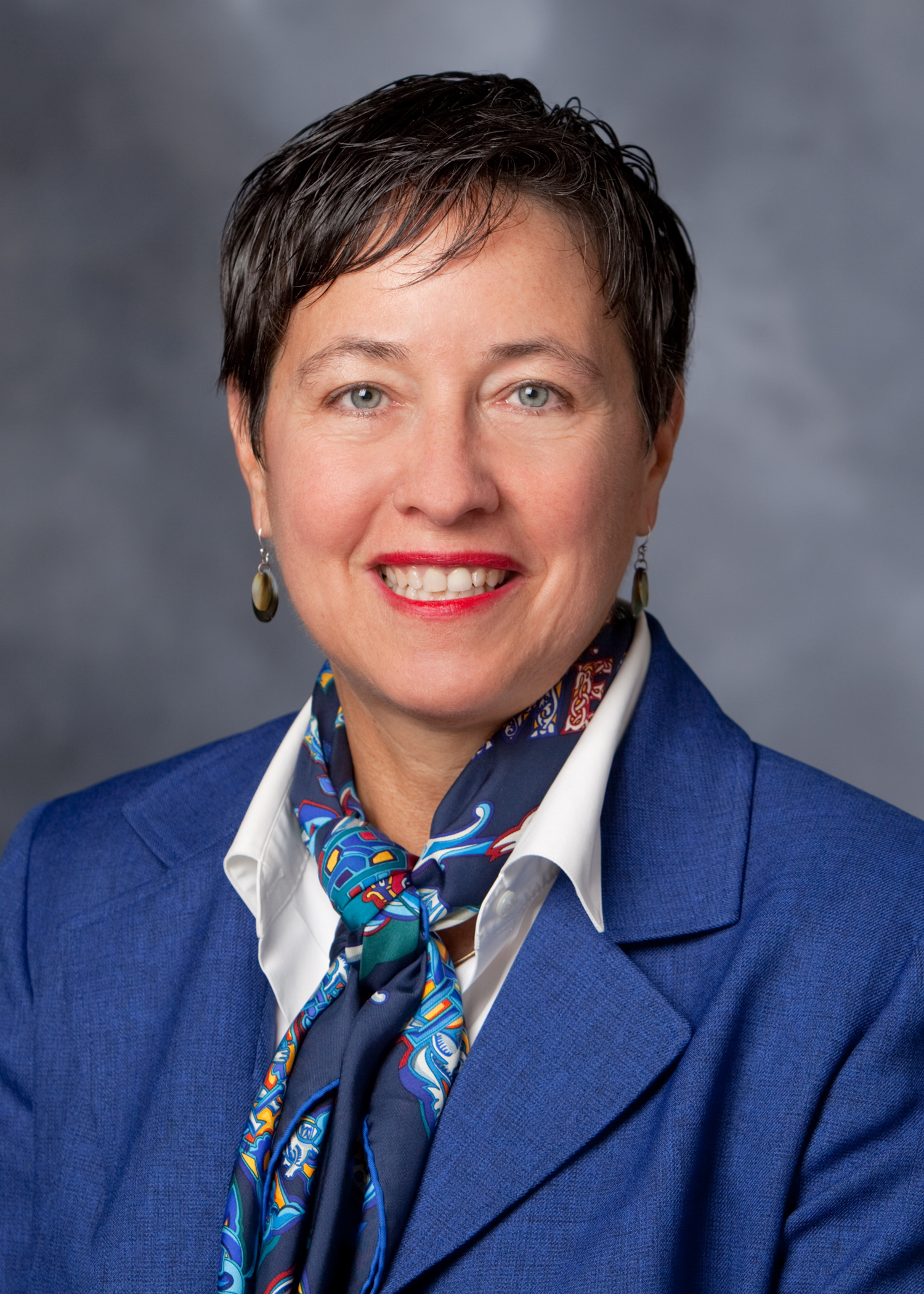 Monique Morrow is the CTO of Cisco Services. In her role, she leads the development of strategic technology and business architectures for Cisco customers and partners. Current focus areas include: M2M Security; eHealth; next generation software architecture and machine learning algorithms.

Monique was engaged with Cisco during the start-up days in the mid-1980s and has since returned to Cisco. Her unique 14+ year journey has taken her from Customer Advocacy to Corporate Consulting Engineering, with an emphasis on the Service Provider Segment. Monique has even held a position in the field [Asia-Pacific], where her goal was to not only build a technology team but to also train her successor as she transitioned her duties.
Monique bet on MPLS as a technology service enabler and was proven right. She was one of the leaders in the development of this critical business opportunity for Cisco in the Service Provider segment, Service Provider Next Gen Network (SP NGN).
Under Cisco's Office of the CTO, both as an individual contributor and manager, Monique built a strong leadership team in Asia-Pacific. Her specific geo-area targets were China and India. Monique's role in these important regions drove Cisco's globalization and country strategies and met all of her targeted goals.
Monique has consistently demonstrated the willingness and courage to take risks and explore new market opportunities for Cisco. These innate qualities are part of her DNA and are of great value to the company and all the global organizations in which she is involved.
Tom Nadeau, Brocade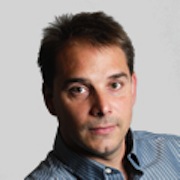 Tom is a Distinguished Engineer in the PSD CTO Office at Juniper Networks where he is responsible for leading all aspects of Software Defined Networks and Network Programmability. Tom has a new book out called SDN: Software Defined Networks, An authoritative Review of Network Programmability Technologies on O'Reilly Publishers in August 2013.
Prior to Juniper Tom was a VP/Senior Principle Software Architect at CA Technologies where he is responsible for architecture and standards leadership around CA's network infrastructure management and service assurance products. Prior to joining CA Technologies, Tom held Distinguished Engineer and Lead Architect roles at Huawei Technologies, BT and Cisco Systems.
Tom is an active participant in the IETF, ITU, and IEEE. He is co-author numerous protocol, architecture and MIB documents in the MPLS, BFD, L2/L3 VPN, MPLS-TP, pseudo-wire, and traffic engineering areas, including being a co-author of over 40 IETF RFCs, numerous internet drafts, and ITU-T contributions. Tom has been granted 14 US Patents.
Tom received his BSCS from The University of New Hampshire, and a M.Sc. from The University of Massachusetts in Lowell, where he has been an Adjunct Professor of Computer Science since 2000 and teaches courses on the topic of data communications. He is also on the technical committee of several prominent networking conferences where he provides technical guidance on their content, as well as frequently presents.
Itaru Nishioka,

NEC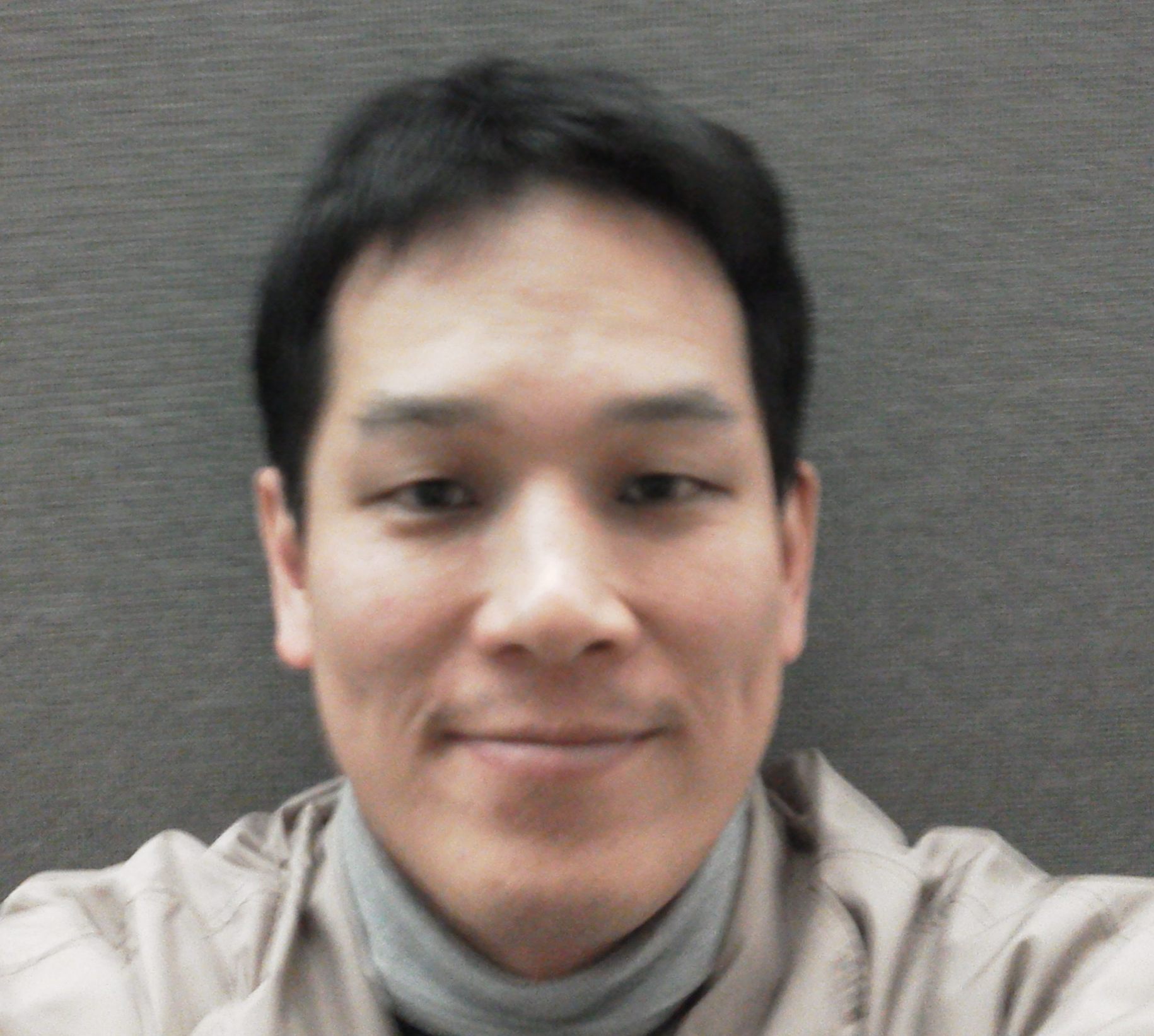 Itaru Nishioka is a senior researcher at NEC Corporation of America (NECAM). He had worked at NEC more than 10 years on network control/management systems, and was engaged in R&D of packet/optical converged networks, ASON/GMPLS, Multi-layer networking architecture and planning algorithms, and OpenFlow/SDN. In 2012, he moved to NECAM, and he is currently working on OpenFlow/SDN and dynamic networking as a visiting researcher at BBN technologies.
Kenichi Ogaki,

KDDI R&D Labs Inc.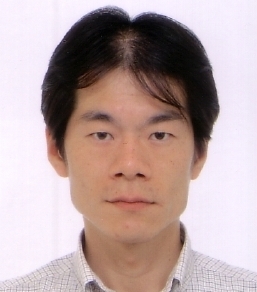 Kenicchi Ogaki is a research engineer at KDDI R&D Labs., where he is responsible for R&D of architecture and standards of network virtualization, datacenter networking and network management. Kenichi has 10 years experience of network design and management. He has worked on projects involving MPLS, Ethernet, GMPLS, terrestrial and submarine cable systems. Kenichi received his MS degree in engineering science and BS degree in system engineering from Osaka University, Japan. He also worked in George Mason University as a visiting researcher.
Eiji Oki, UEC
Eiji Oki is an Associate Professor of The University of Electro-Communications, Tokyo Japan. He received B.E. and M.E. degrees in Instrumentation Engineering and a Ph.D. degree in Electrical Engineering from Keio University, Yokohama, Japan, in 1991, 1993, and 1999, respectively. In 1993, he joined Nippon Telegraph and Telephone Corporation's (NTT's) Communication Switching Laboratories, Tokyo Japan. From 2000 to 2001, he was a Visiting Scholar at Polytechnic University, Brooklyn, New York, where he was involved in designing tera-bit switch/router systems. He joined The University of Electro-Communications, Tokyo Japan, in July 2008. He has been researching IP and optical network architectures, traffic-control methods, high-speed switching systems, and communications protocols.
Yakov Rekhter,

Juniper Networks

Dr. Yakov Rekhter joined Juniper Networks in Dec 2000, where he is a Juniper Fellow. Prior to joining Juniper, Yakov worked at Cisco Systems, where he was a Cisco Fellow. Yakov Rekhter was one of the leading architects and a major software developer of the NSFNET Backbone Phase II. He co-designed the Border Gateway Protocol (BGP). He was also one of the lead designers of Tag Switching, BGP/MPLS based VPNs (aka 2547 VPNs), and MPLS Traffic Engineering. Among his most recent activities is the work on multicast in BGP/MPLS VPNs and VPLS. He is the author or co-author of over 80 IETF RFCs, and numerous papers and articles on TCP/IP and the Internet. His books include: "MPLS: Technology and Applications" (Morgan Kauffman, 2000) and "Switching in IP Networks: IP Switching, Tag Switching and Related Technologies" (Morgan Kauffman, 1998).
Phil Robb,

Open Daylight

This committee member Bio is coming soon
Azhar Sayeed,

Cisco

Azhar Sayeed has more than 17 years of experience in the networking and communications industry that includes design and installation of complex networks involving multiple technologies and vendors. Currently, working as a Director of Product Management, in NSSTG, Cisco Systems, Mr. Sayeed is responsible for product management and rollout of IP Routing, Quality of Service (QoS), Broadband and Multi Protocol Label Switching (MPLS) features in Cisco IOS® software. Cisco IOS® software is the network system software that powers the majority of Cisco's hardware platforms.
Azhar is the co-author of an upcoming book "MPLS and Next-Generation Networks: Foundations for NGN and Enterprise Virtualization" with Monique Morrow.
Kohei Shiomoto,

NTT

Kohei Shiomoto is a Senior Research Engineer, Supervisor, Group Leader at NTT Network Service Systems Laboratories, Tokyo, Japan. He joined the Nippon Telegraph and Telephone Corporation (NTT), Tokyo, Japan in April 1989. He has been engaged in R&D of high-speed networking including ATM, IP, (G)MPLS, and IP+Optical networking in NTT labs. From August 1996 to September 1997 he was a visiting scholar at Washington University in St. Louis, MO, USA. Since April 2006, he has been leading the IP Optical Networking Research Group in NTT Network Service Systems Laboratories. He received the B.E., M.E., and Ph.D degrees in information and computer sciences from Osaka University, Osaka in 1987 1989, and 1998, respectively. He is a Fellow of IEICE, a member of IEEE, and ACM.
David Sinicrope, Ericsson

David Sinicrope is currently a Senior Manager leading wireline standards activity at Ericsson's PA IP and Broadband. His current focus is standardization and strategic product management in the areas of IP, MPLS, PWE3 and Carrier Ethernet and their use in current and evolving networks. His career includes 20 years of data and telecommunications experience in standardization, product management, architecture and system design.
David currently serves as a member of the Broadband Forum Board and as a Vice-Chair of the IP/MPLS & Core WG. David served as the Vice Chairman of the IP/MPLS Forum Board, and was also Chair of the Deployment Working Group, a post held since 2002. Prior to PA IP and Broadband (formerly Redback Networks), Mr. Sinicrope was with Ericsson IP Infrastructure Inc. (formerly Torrent Networks) as a systems architect leading MPLS development. Before joining Ericsson, he was with Virata Inc. as a Product Manager and was also a Principal Engineer at Lucent Technologies/Ascend/Cascade Communications where his focus was on ATM and Frame Relay core switching architecture and development. From 1988, he was with IBM Networking Systems where he was responsible for ATM, Frame Relay and ISDN architecture and development for IBM's SNA and routing products.
George Swallow,

Cisco

George Swallow is the Co-Chair of the IETF's Working Group on Multiprotocol over Label Switching. He is a Distinguished Engineer at Cisco Systems where he is a member of the architecture team for Label Switching. He defined Cisco's architecture for applying MPLS to the problem of traffic engineering and fast reroute. Recently he has been involved in point to multi-point traffic engineering and in developing protocols for monitoring and diagnosing MPLS networks and MPLS based network applications.
Prior to Cisco, George was employed by BBN. There he was involved in the design, deployment, and analysis of over 50 operational networks, including the Arpanet. This work involved extensive statistical measurement and analysis to investigate both network and protocol behavior. He was also involved in the design of packet and ATM switches. While at BBN, he held a number of positions ranging from Senior Network Analyst to Director of Network Engineering. He has been participating in the design and standardization of Internet & ATM standards since 1991.
George holds a MS in Mathematics from Northeastern University and a BA in Mathematics from the University of Virginia.
Lei Wang,

Lime Networks
Lei Wang is the founder of Lime Networks (Norway). Prior to Lime Networks, Lei worked as Chief Network Architect for Telenor in over 10 years. She has extensive experiences in IP/MPLS network design and architecture – routing and switching, IP Backbone and access, Mobile Backhaul and IPTV, multi-service network QoS design as well as MPLS/VPN, L2VPN and Carrier Ethernet; Her recent interests are networking technologies in data centers, IP/MPLS technologies in mobile/wireless space, IPv6 deployment, SDN/Openflow. She participates international fora and is co-author of several IETF drafts. She is the member of Technical Committee of this conference.
Naoaki Yamanaka,

Keio University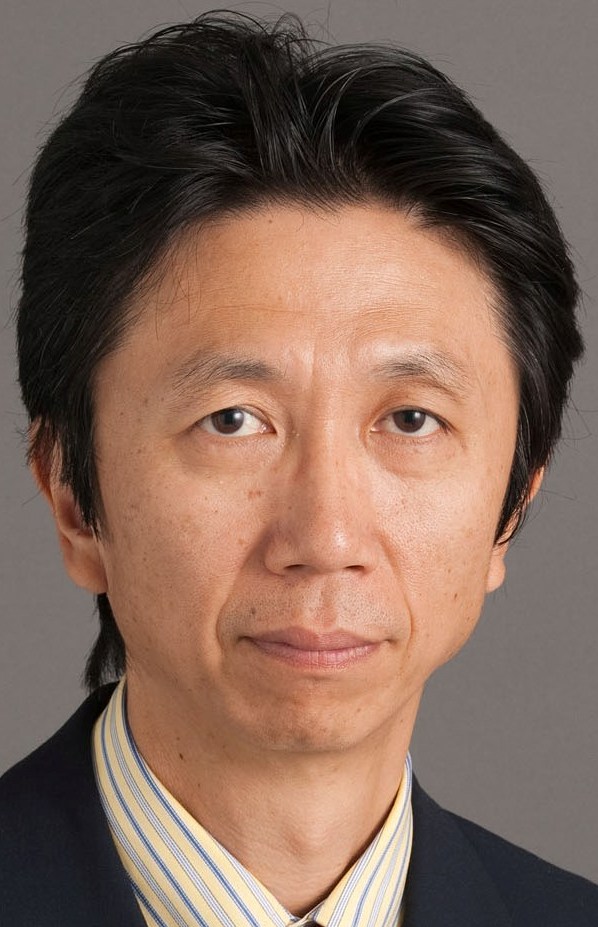 Naoaki Yamanaka graduated from Keio University, Japan where he received B.E., M.E. and Ph.D. degrees in engineering in 1981, 1983 and 1991, respectively. In 1983 he joined Nippon Telegraph and Telephone Corporation's (NTT's) Communication Switching Laboratories, Tokyo Japan, where he was engaged in research and development of a high-speed switching system and high-speed switching technologies for Broadband ISDN services. Since 1994, he has been active in the development of ATM base backbone network and system including Tb/s electrical/optical backbone switching as NTT's Distinguished Technical Member. He moved to Keio University, Department of Information and Computer Science in 2004. He is now researching future optical IP network, and optical MPLS router system. He is currently a Professor in Dept. of Information and Computer Science, Keio University, Japan and representative of Photonic Internet Labs and Committee Chair of iPOP2006 to 2012. He has published over 145 peer-reviewed journal and transaction articles, written 202 international conference papers, and been awarded 339 patents including 23 international patents. Dr. Yamanaka received Best of Conference Awards from the 40th, 44th, and 48th IEEE Electronic Components and Technology Conference in 1990, 1994 and 1998, TELECOM System Technology Prize from the Telecommunications Advancement Foundation in 1994, IEEE CPMT Transactions Part B: Best Transactions Paper Award in 1996 and IEICE Transaction Paper award in 1999. Dr. Yamanaka is chairman of Keihanna openlab interoperability working group and executive director for ISOCORE for Asia Pacific. Dr. Yamanaka is Technical Editor of IEEE Communication Magazine, Broadband Network Area Editor of IEEE Communication Surveys, Former Editor of IEICE Transaction, former director of Asia Pacific Board at IEEE Communications Society as well as Board member of IEEE CPMT Society. Dr. Yamanaka is an IEEE Fellow and an IEICE Fellow.
Luyuan Fang,

Microsoft

Dr. Luyuan Fang is a Principal Network Engineer at Microsoft. Her responsibilities include SDN architecture and strategy, scalable design for end-to-end hyper-scale Cloud Data Center and Core networks. Before joining Microsoft in 2013, Luyuan was with Cisco for 7 years, as a Principal Engineer, and worked in SP routing, MPLS/GMPLS, IP/Optical integration, Data Center virtualization, service chaining, and Carrier Ethernet. She was one of the early movers of DC virtualization and NFV/SDN in the industry. Prior to joining Cisco in 2006, Luyuan worked in AT&T for 8 years, as a lead architect for IP/MPLS backbone and BGP IPv4/v6 VPN networks design and deployment. Prior to AT&T, Luyuan held several research positions at Telstra Research Labs., BNR, and Racal Datacom, where she worked on Artificial Intelligence for combinatorial optimization, pattern recognition, speech and character recognition, and image compression.
Luyuan has been an active contributor in IETF since 2000. She has authored/co-authored 18 IETF RFCs. Luyuan is a frequent speaker and serves as Technical Committee member at SDN/MPLS Conference, NFV/SDN and MPLS/SDN World Congress. She has over 100 technical publications, including IEEE Journal articles, conference papers, and industrial speeches. Luyuan received her Ph.D. in Computer Science from Flinders University in Australia in 1991.
Kiran Aghrahara Sreenivasa,

Brocade
Kiran works for Brocade Communications Systems, Inc. as a Principal Engineer in the Software Networking team. Presently he is working on collaboration solutions between OpenDaylight and OpenStack. Prior to Brocade, he was a Senior Technical lead in Cisco where worked on various Network Management initiatives. He has co-authored 2 RFC's and has several pending drafts in the area of Network Management.
Naseem Khan, Verizon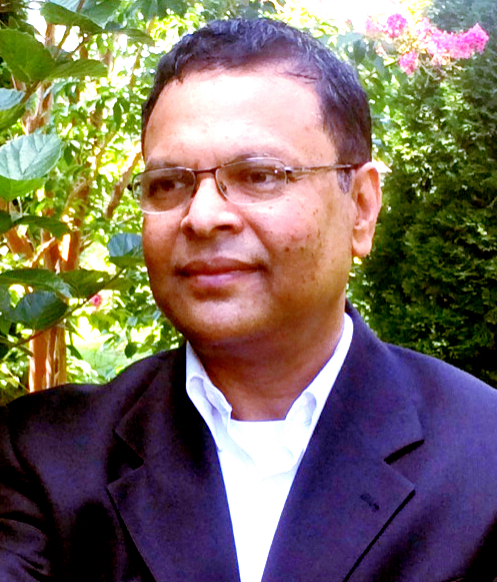 Naseem Khan is currently involved with the wireless standardization, strategy, and architecture activities at Verizon focusing on software defined network, network function virtualization, M2M, mobile core, and CPE. His work experience includes: virtualization of wireless networks, network convergence, policy control/QoS, 3GPP IMS/VoLTE, IPTV, FTTP, and network performance, reliability, and management. He has led technology planning, evaluation and implementation, industry partnerships and RFP initiatives. He has served on a number of standards committees and boards in leadership roles. Previously, he held management and senior technical positions at companies including AT&T/Lucent Bell Labs and Motorola. He holds a Ph.D. in Computer Science, and MS and BS in Electrical Engineering, and has received numerous awards including Verizon's Telecom Leaders Circle and Multiservice Forum's Senior Fellow.
Torsten Boettjer, Swisscom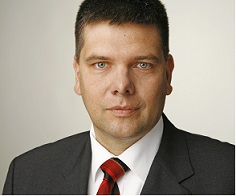 Working for Swisscom's corporate business unit Torsten has developed a cloud strategy that is centered around local presence and the improvement of operational efficiency for managed services. Heading a team of architects, he designed a platform that runs both, business and network functions on common, commodity based infrastructure. Most infrastructure components are derived from well known open source projects like OpenStack, Cloud Foundry or Docker, because the aim is to engage a partner eco system to deliver public end user services that can be combined with provider controlled content for business critical data. Swisscom has embraced the concept of elastic web services to deliver functionality in a hybrid mode. The vision is, to create a service portfolio that allows mobile workers to assemble their personal collection of productivity tools and purchase IT in the same way used to buy telephone services – on demand and usage based. To support the continuous deployment of new services, lately for Swisscom Torsten has opened a R&D facility in Menlo Park in the Silicon Valley where a vital developer community is launching innovative web services nearly every day.